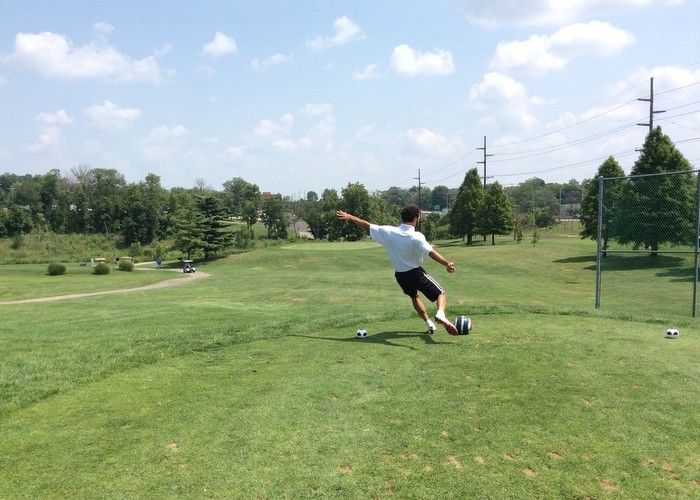 "World of Golf in Florence is one of my favorite places in the Tri-State Area for Foot Golf. For a 9 hole course, it offers a competitive atmosphere, the attention to detail on the course is nice, and the staff is always friendly and upbeat. I encourage anybody interested in foot golf to give this place a shot." –
Brian Greer on Facebook
FootGolf is only available on Sundays after 2pm. You must call the shop to make a reservation. 
FootGolf is fun for all ages, a combination of the popular sports of soccer and golf, being more closely related to golf. The rules largely correspond to the rules of golf and players kick a soccer ball at 21-inch diameter cups in as few shots as possible.
Dress must be "socially acceptable" for all

Acceptable items: appropriately fitting t-shirts or tank tops, polos/golf blouses, collared shirts, appropriate length shorts, jeans, golf pants, or skirts
Unacceptable items: shirtless, low cut tops, see through shirts, etc. 
---