Golfzon Simulator Leagues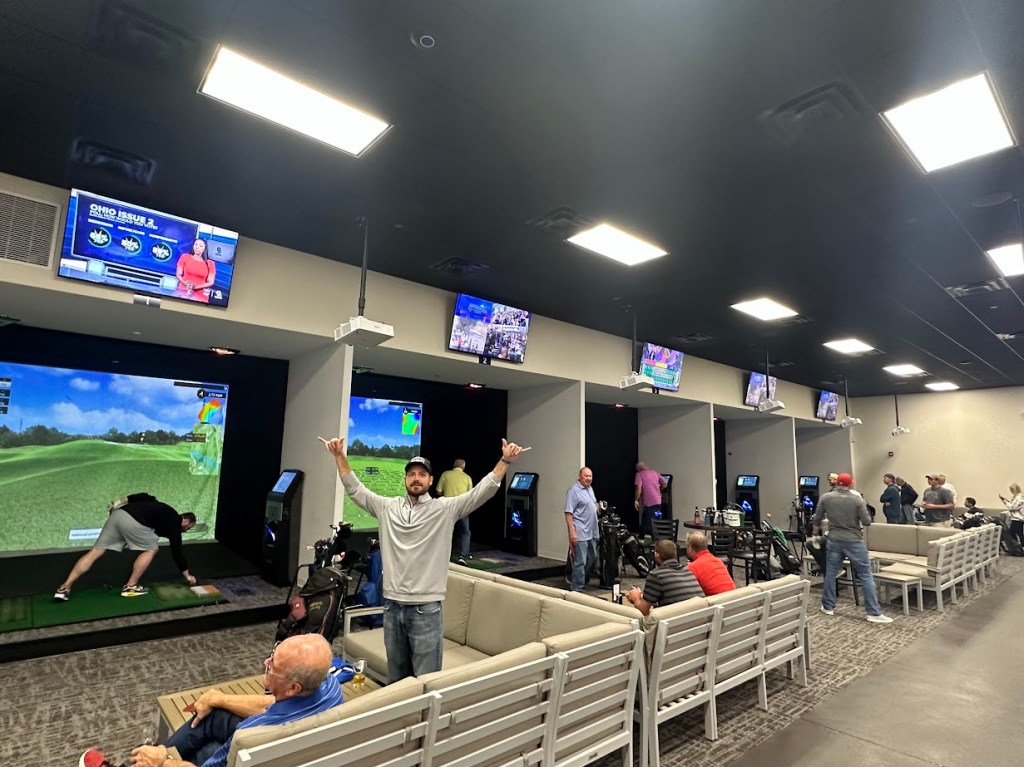 Leagues on Golfzon
Starting the second week of January 2024, World of Golf will offer multiple simulator leagues on the brand new Golfzon simulators.
Sunday (9:00 – 11:00am) – Juniors
Monday (6:00 – 8:00pm) – Men's
Tuesday (6:00 – 8:00pm) – Ladies
Thursday (6:00 – 8:00pm) – Beer League
Make your friends jealous when you tell them your golf league has a moving swing plate, auto tee, and multiple hitting surfaces!
Registration fee includes: 6 weeks of 9-hole play
Our Rules:
9-hole league
2 person best ball
6 foot gimmies
No mulligans
Foursome should play in 2 hour time
Craft Beer League
Wednesday Evenings – June, July, & August – 6:30pm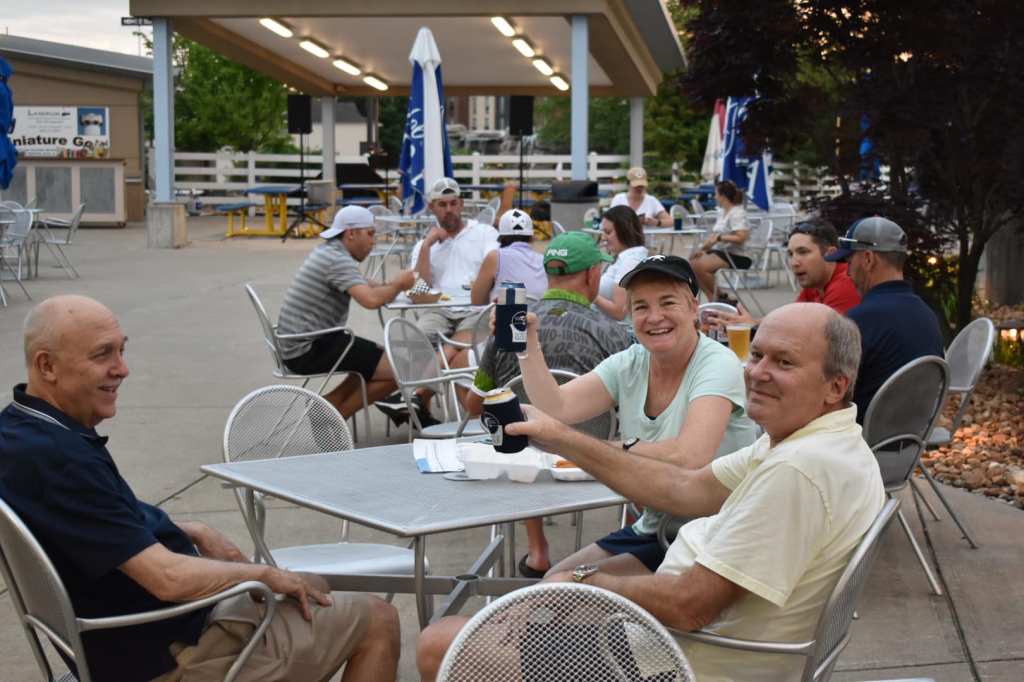 Could there be a better pairing than craft beer and golf?
Each week enjoy 9-holes of golf with your friends (scramble format), and then visit with that week's craft beer partner. Learn from them about their product offerings, and maybe even sample a few.
Spark Golf Leagues
Ready to play Spark Golf? Spark is a 9-hole, social golf league organized to be casual and fun, with a touch of friendly competition.
Joining the league is free! League rounds are available for purchase each week or you can save money by pre-paying for Spark credit at a discount.
Join with a partner, have Spark partner you up with another single or play without a partner. Play as your schedule allows, earning points based on how you finish each round throughout the season. Your best 10 rounds count towards the season standings.
Most of all, have fun!
Ladies Instructional League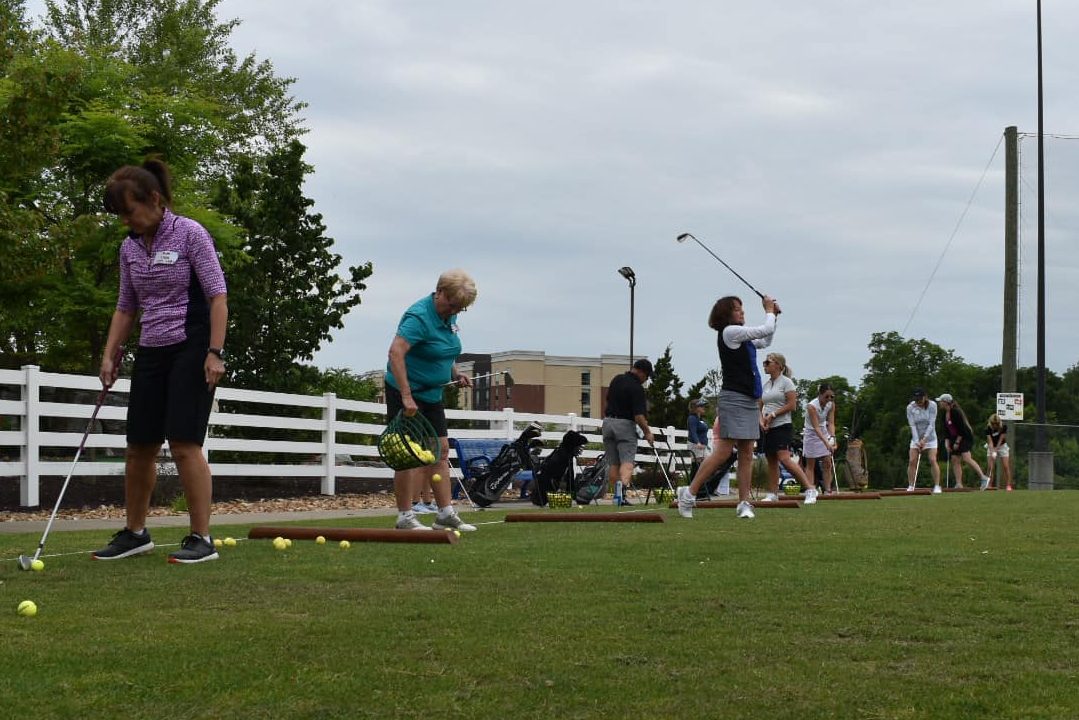 4-week program featuring a 30 minute lesson followed by 9 holes of golf with on course instruction.
Instruction is focused on; golf etiquette, course safety, short game, and full swing.
Sessions will run on Wednesdays from May – September with start times available at 5:30, 5:45, 6:00, and 6:15pm
PGA Junior League
2023 Season Registration opens February 1st, 2023
At its core, PGA Jr. League is a group of local golf teams who play a series of games against each other, utilizing a nurturing and social scramble format. The program is available to boys and girls of all skill levels.
Eligibility: PGA Jr. League is open to both boys and girls, 6 to 17 of all abilities!
The recreational nature of the regular season provides opportunities for skill and character development – on and off course – in addition to plenty of opportunities for fun, friends and family engagement with golf.
Cost: $75 for warm-up sessions (March & April), $175 for summer (May – July), contact Madelyn Neidhardt for information regarding scholarships (madelyn.neidhardt@florence-ky.gov)
Our staff is proud and excited to get your child more interested in golf. Our facility has everything your child will need to have fun on the course, learn to enjoy the game while meeting new friends. If you have clubs, great! If you do not have clubs we will be glad to supply them! We can custom fit a set of US Kids Clubs if you are interested in those.
Advantages of PGA Junior League at World of Golf:
Indoor eliminates rainout
Each student will receive a video recorded private lesson
Enthusiastic, engaged and well trained staff led by PGA Master Professional Ralph Landrum
Reasonably priced, flexible programming that allows for monthly or season long participation
Warmup Sessions:
Warmup sessions will have matches will be played on the all new Golfzon simulators!
March 2nd – 26th ($75.00)

Practices Thursdays 7-8pm, Matches Sundays 10-12pm

April 6th – 30th ($75.00)

Practices Thursdays 7-8pm, Matches Sundays 10-12pm
Summer Season:
May 4th – July 23rd ($175.00)

Practices Thursdays 6-7:30pm, Matches Sundays 12pm
LPGA Girls Golf

This is a great opportunity for young lady golfers or those just wanting to get involved in golf! The girls will learn about golf etiquette, course safety, short game, and full swing; using US Kids Junior Golf & PGA Sports Academy curriculum. Familiarization with the golf course and facility are also explored in a fun and non-intimidating way.
Every week multiple holes are played on the golf course!
LPGA Girls Golf offers one-off experience days as well as a full summer of fun; check out the options at the link below
Fall Middle School Golf League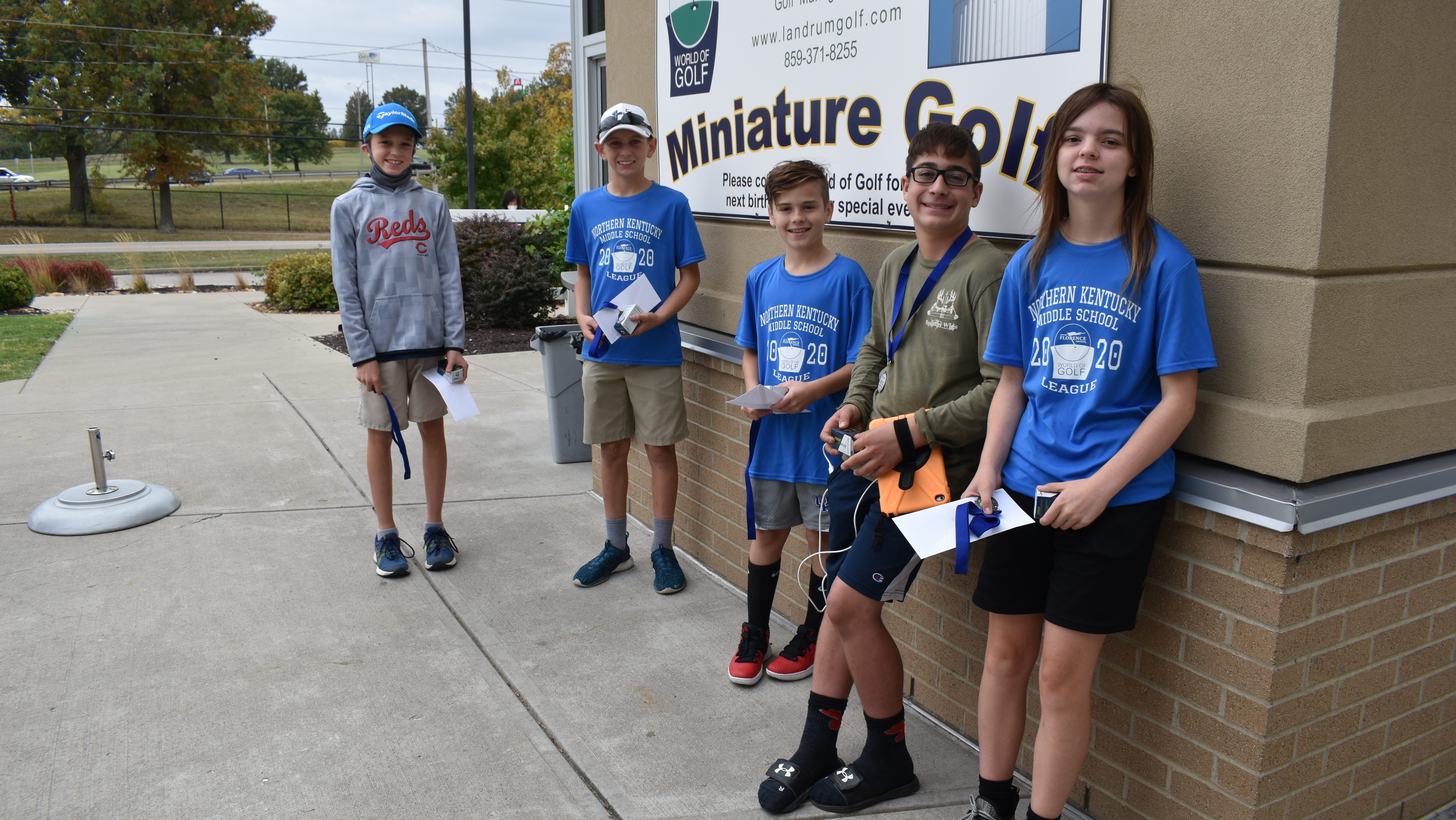 World of Golf not only hosts the NKY Middle School League, but also hosts our own team in the league for those whose schools' don't host their own. In this league we have two different divisions, an A and a B.
A-league plays two matches per week of their own ball, with matches being held on Thursdays and Fridays at 4:00pm.
B-League plays one scramble match per week with matches being on alternating days between Monday/Tuesday/Wednesday.